Animal Eye Center has provided this website as a resource to both our customers and to the public. Many of your pet's eye concerns can be researched within Common Eye Diseases.
BRINGING THE HIGHEST QUALITY OF CARE TO YOUR PETS
Here at the Animal Eye Center we strive to provide the highest quality of medical and surgical eye care for your pet. We also enjoy educating not only our clients but also veterinarians about the further care of the animals and their vision needs. Our goal is to maintain professional and courteous atmosphere with our clients at all times.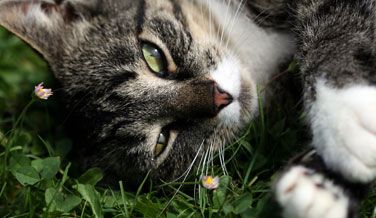 Our doctors will perform a complete eye examination on your pet with the assistance of our nurses. This includes examining the eye with a head set, hand lens, panophthalmoscope and slit lamp to aid in magnification of different parts of the eye.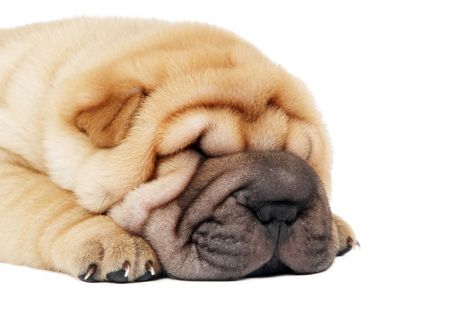 The purpose of the OFA Companion Animal Eye Registry (CAER) is to provide breeders with information regarding canine eye diseases so that they may make informed breeding decisions in order to produce healthier dogs.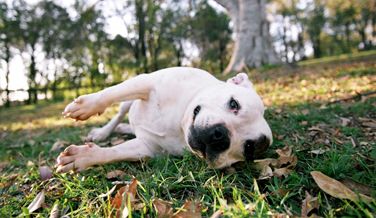 Learn more about any of the animal eye care services we offer and current availability.
Why Choose Us?
Dr. Steven Roberts & Dr. Kent Burgesser are board certified by the American College of Veterinary Ophthalmologists (ACVO). Only Diplomats of the American College of Veterinary Ophthalmologists® may conduct OFA exams. Additional requirements to be a member in good standing of the ACVO include payment of dues and adherence to the ACVO Code of Ethics. To become a Diplomat of the American College of Veterinary Ophthalmologists (DACVO) you must meet the following criteria. After a person graduates from college (4 years) and veterinary school (4 years), he/she usually completes a one year internship in small animal medicine and surgery. The person then serves a 3 year residency in ophthalmology under the supervision of board certified ophthalmologists. Once the residency is complete the board certification process begins. If the person's credentials are accepted by the ABVO Exam Committee, the applicant is allowed to take the exam. The exam is a four-day process consisting of written, practical, and surgical parts. Finally, after completing criteria and passing all exam parts, the veterinarian is recognized as a "Diplomat of the American College of Veterinary Ophthalmologists®" or in short, board certified in veterinary ophthalmology. No one may use this title unless they have successfully completed all of these steps.
Proudly Serving Northern Colorado & Surrounding Areas Since 1998
The spectrum of animals that we treat and care for at our clinic includes dogs, cats, horses, llamas, cattle, reptiles, ferrets, birds, small mammals and exotic zoo animals. Most all procedures and surgeries are performed on an out-patient basis, thus requiring minimal time in the hospital facility. This allows both the pet and their owner to experience less stress during their time with us.